Focusing on the auto insurance industry, which is estimated to be over $880 billion worldwide, the Tallinn-based company is digitising vehicle inspection processes with AI-assisted technology.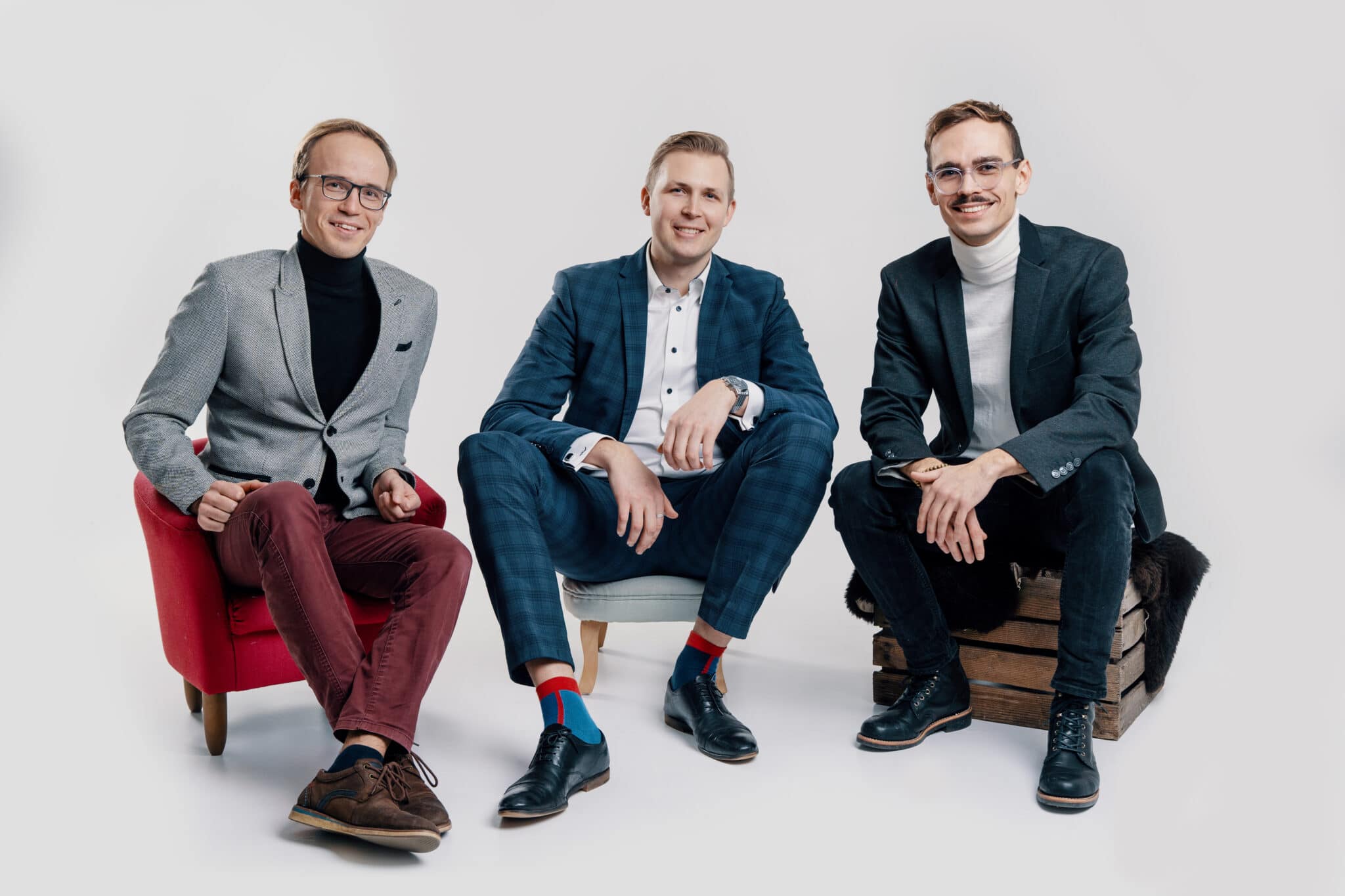 Estonian tech startup that aims to save billions for car insurance and mobility companies, DriveX, has raised $1 million in an investment round led by DEPO Ventures which saw the participation of Silicon Valley's venture capital fund Plug and Play Ventures.
Additionally, 37 angel investors participated in the round including Fund Fellow Founders, Startup Wise Guys, Erik Kaju, an early employee of Wise; Oliver Ahlberg and Taavi Madiberk, co-founders of Skeleton Technologies; Arti Kütt, CEO of Cleveron; Kristjan Vilosius, co-founder of Katana MRP; Marko Virkebau, co-founder of MeetFrank also participated. The startup's existing investors also include Estonia's former Prime Minister Taavi Rõivas and Mikko Silventola, the first investor of Bolt.
Founded in 2019 by Rauno Sigur, Kentti Koppel, and Valter Läll, DriveX is digitising vehicle inspection processes with AI-assisted technology. According to the company, it is currently focusing on the auto insurance industry, estimated to be worth more than $880 billion worldwide. It automates pre-inspection processes, saving insurers up to 90% of inspection costs. The image recognition technology of the platform ensures the quality and reliability of the input provided by the insurance applicants about the condition of their vehicle.
The new investment will catalyse DriveX's efforts in expansion across Europe and beyond and will support the emergence of new use cases in vehicle rental, leasing, and sales processes. Spilling the beans about the way forward for the platform on the company's home turf of Estonia and other countries, Rauno Sigur, co-founder and CEO, DriveX said, "Estonia and the Baltics is a great place to start. Many call it the sandbox of innovation. Estonian startups are known to be outstandingly capital-efficient, which is a fundamental advantage in building a startup. DriveX already has large insurance corporations as customers in Estonia, Latvia, Lithuania, Croatia, and Romania. The next big markets we will be addressing are Poland, Czechia, and Romania to strengthen our position as the market leader in CEE. We also plan to dive deeper into market demand from other continents, such as Africa and the Middle East."
The startup's current customers include the likes of BTA from the Vienna Insurance Group, ERGO from Munich Re, and BALTA from the PZU Group.AD
DriveX is also on its way to rolling out the next phase of its technology – an automated visual damage detection solution. The new feature will help to eradicate fraud from vehicle inspections and accident recovery and has the potential to significantly transform all processes around a vehicle changing hands.
Alireza Masrour, general partner, Plug and Play Ventures, added, "When a valuable asset changes user or ownership, both parties seek to understand the history of its maintenance and use, as well as its current condition, as confirmed by a third party they can trust and seek advice from. DriveX can be the company that people and the automotive industry trust. We are excited to see how they innovate and bring more transparency to this market at both the B2B and B2C levels."
Read next
DriveX is making a fully digital vehicle registration system in Estonia possible